From Tradition to Transformation
About The Historic
Originally built in 1904 as a church, The Historic Venue has been a part of downtown Chattanooga's footprint for over 100 years. After renovations in 2012, the church entered a new era as a premier event venue, continuing its legacy as a timeless space for gathering and celebrating. Today, The Historic hosts weddings, dances, soirees, galas, and other celebrations, with each event adding to its vibrant history.
The Historic offers approximately 4,800 square feet of original hardwood floors, exposed brick, and wood beams eventuating beautiful vaulted ceilings. This space can make for a modern industrial backdrop or vintage feel and won't fail to create a warm, unique, and gorgeous event.
The venue can host 200 for both a wedding and reception in the same location. A cocktail-style reception can accommodate up to 250 guests.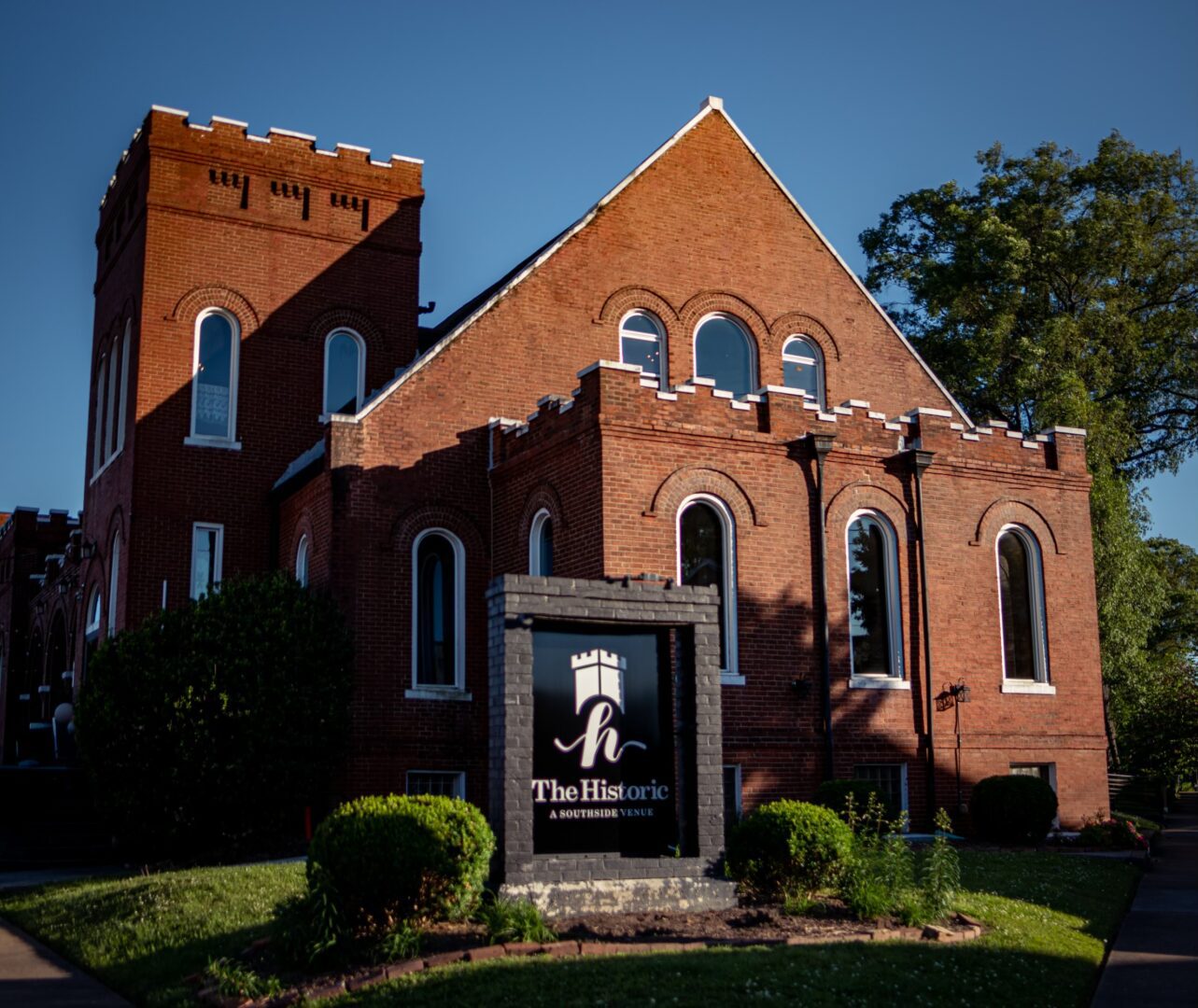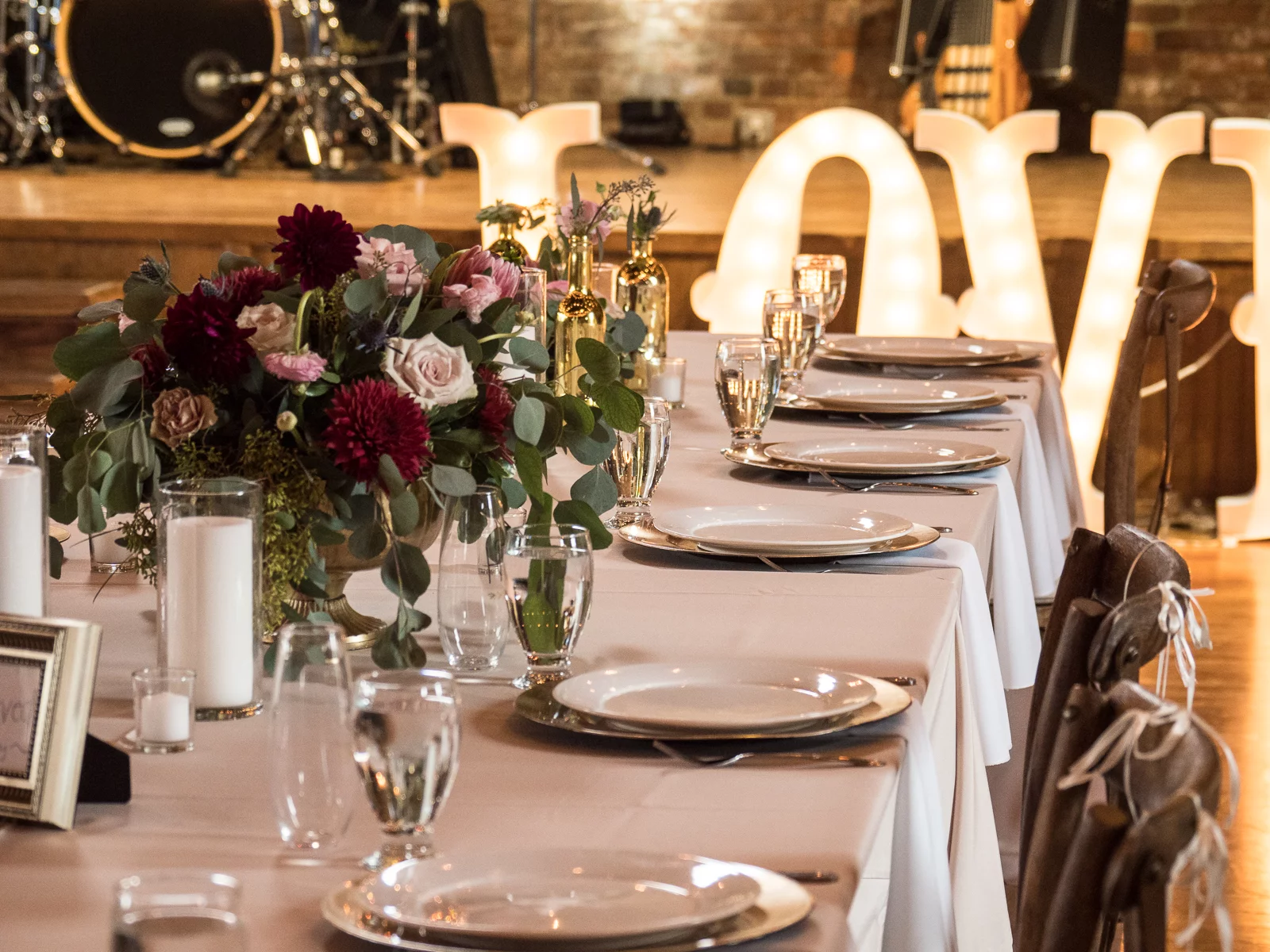 Our venue is not hard to spot. Driving down Main Street, you can see the beautiful arched front patio, bridal suite tower, and flowers surrounding our sign. We offer parking for you and your family or bridal party in our gravel lot just next to our building as well as street parking all around the property.
The exterior is adorned with elegant oval windows that create a stunning effect when sunlight pours through them. The entrance is inviting and the tower adds a touch of grandeur to the overall design. The venue's exterior exudes an air of timeless charm, offering a glimpse into the city's rich history while inviting guests to step inside and experience the magic within.
Something Old, Something New
Underneath The Historic lies a new event space perfect for ducking away from the crowd. Temperance, our prohibition-style venue, can be rented in addition to The Historic or on its own.