Floor Plan of Space
The floor plan can answer questions for a number of your vendors. We divide our floor plan into 3 major sections for ease of reference. Dimensions are listed for each space and combined you can get the dimension for the main space as a whole.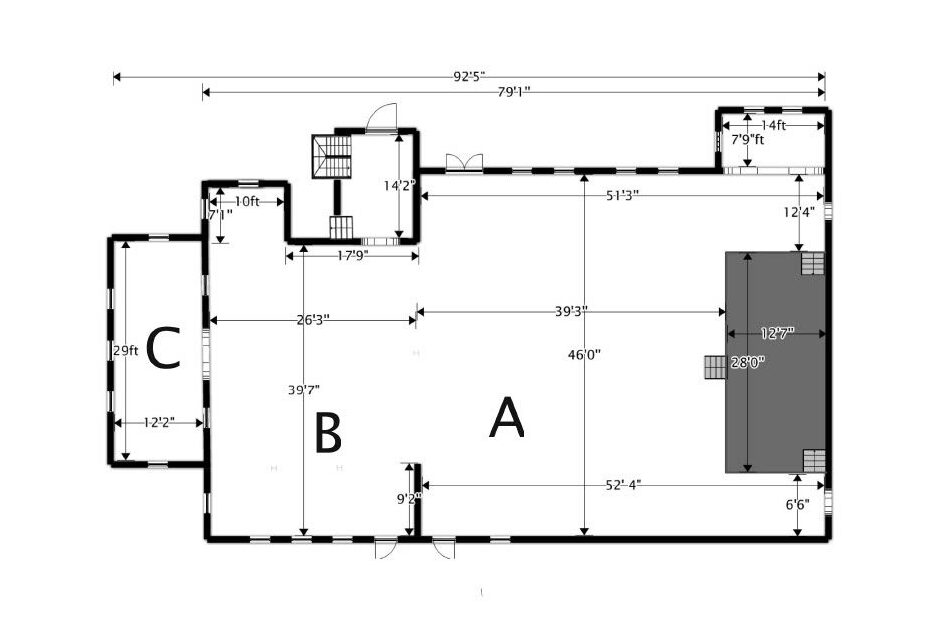 Stair Railing:
Bottom segment 33″
Mid segment: 95″
Top segment 94″
Front Door: 4'3″ wide
Linens:
High Boys (36″ Round):120″ Round
(select at least 132″ round for highboy if you want to tie TC and have feet of table covered)
Cake Table & Sweetheart Table
(48″ Round): 108″
60″ Round: 120″
6′ Rectangle: 90″x132″
8′ Rectangle: 90″ x156
Elevated Events Under the Historic
Add a touch of sophistication to your event with Temperance, our prohibition style event space under The Historic.